International projects
International projects
As part of AARHUS TECH's international strategy the college participates in development projects within the EU internationationalization programme Erasmus+.
AARHUS TECH has gained Erasmus+ accreditation, which means that we are recognized by Erasmus+ as a partner that has high quality and good administration of the EU grant for abroad stays for students and staff.
In these projects, teachers, managers and international coordinators from at least three different EU countries collaborate on the development of eg. teaching courses which students and possibly teachers can join.
We do this to strengthen the international angle in education.
Below you can see both ongoing and completed projects that AARHUS TECH has participated in. 
EMEU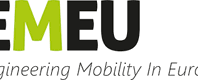 EMEU  is a network of VET schools in Europe. In the network we have developed a model for the exchange of students, so that we ensure that students achieve learning that gives credit for the education they are taking. This is done through a systematic use of ECVET.
At AARHUS TECH, data and communication, carpentry, concreter – civil construction, painter, electrician and masonry programs are active in the network. More educations will be included in the future.
EMEU4ALL is a development project originating from EMEU. More courses are integrated into the network, for AARHUS TECH it is the chef education.
EDUTRANS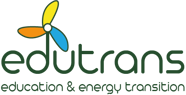 EDUTRANS is a development project that allows students to work with teaching modules and practical models that focus on energy optimization. Eg. solar panels, heat pumps, renewable energy storage, "Smart home", "Vertical gardening", etc.